This seeks to investigate the individuation of ecological systems and attribution of function to their components as a ground for intrinsic purposiveness, applying the theoretical outcomes to analyze whether ecosystem health and distress or disruption are justifiable concepts, as well as whether intrinsic value can be ascribed to ecological systems. In particular, it will apply an organizational account of ecological functions to understand intrinsic purposiveness in ecological systems and derive principled criteria for identifying functional groups and traits and justifying (or not) judgments of normal and pathological functioning in ecosystems as well as intrinsic value ascription to such systems. Key outputs of this work will be practical diagnostic tools for individuating ecological systems and ascribing functions to their parts, and a philosophical basis to justify or reject health-related metaphors for establishing goals in environmental management as well as ascriptions of intrinsic value to ecological systems.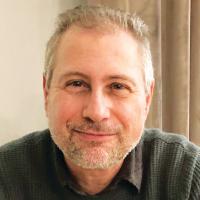 Charbel El-Hani
Cluster:
Higher-Level Agency and Directionality in Ecology and Earth Science
Project:
An organizational account of ecological functions
Role:
Subaward Principal Investigator
Charbel N. El-Hani is full professor in the Institute of Biology, Federal University of Bahia, Brazil. Coordinator of the History, Philosophy, and Biology Teaching Lab (LEFHBio) and the National Institute of Science and Technology in Interdisciplinary and Transdisciplinary Studies in Ecology and Evolution (INCT IN-TREE). Between January 2020 and July 2021, he was visiting researcher at the Centre for Social Studies, University of Coimbra, Portugal. He works in the areas of philosophy of biology, ecology, ethnobiology and science education research.
News
Postdoc Perspectives: Q&A with Juliomar Marques Silva
Modeling ecological systems through interdisciplinary research
Postdoc Perspectives: Q&A with Clarissa Machado Pinto Leite