This project seeks to provide experimental, computational, mathematical, and philosophical characterizations of the physical conditions relevant to the transitions from cellular to multicellular agency in the evolution of development. The investigators will explore and test the idea that the mesoscale physical properties of multicellular materials serve to scaffold and align unicellular agents during both development and evolution, across a wide range of taxa, yielding a coordinated and integrated locus of organismal agency. In metazoan lineages, by this hypothesis, component cellular populations may retain the capacity to reassert their agency, sometimes pathologically (i.e., cancer), enabling a key output of this work in the form of specific predictions of novel medical interventions though an understanding of the mutual mobilization of gene expression and physics based on an integrated theoretical account of developmental directionality.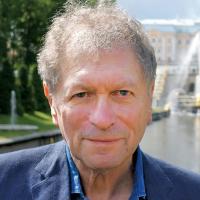 Stuart Newman
Cluster:
Agency and Directionality in Development
Project:
Cellular agency in multicellular development and cancer
Role:
Subaward Principal Investigator
Stuart A. Newman is a professor of cell biology and anatomy at New York Medical College, Valhalla, New York. His early scientific training was in chemistry (A.B., Columbia, Ph.D., University of Chicago), but he moved into biology, both experimental and theoretical. He has contributed to several fields, including biophysical chemistry, embryonic morphogenesis, and evolutionary theory. His theoretical work includes a mechanism for patterning of the vertebrate limb skeleton based on the physics of self-organizing systems, and a physico-genetic framework for understanding the origination of animal body plans. His experimental work includes the characterization of the biophysical process of "matrix-driven translocation" of cells. Newman has also written on ethical and societal issues related to research in developmental biology and was a founding member the Council for Responsible Genetics (Cambridge, Mass.). He is an external faculty member of the Konrad Lorenz Institute, Klosterneuburg, Austria, and editor of the institute's journal Biological Theory.
News
What is evolutionary developmental biology?