This project seeks to establish a coherent conceptual framework for identifying mechanisms of evolutionary transitions in individuality—transitions in the unity of purposive behavior—and empirically verify the importance of ecological conditions as mechanisms enabling biological individuality. In particular, they will build a new model of evolutionary transitions that specifies what ecological conditions enable a population of lower-level entities to form collective-level entities that acquire Darwinian properties over time and then implement those conditions in an experimental evolution platform. A key output of this work will be a new theoretical model of evolutionary transitions in agency that is empirically supported by laboratory experiments, which can then be applied in other distinct contexts by different researchers.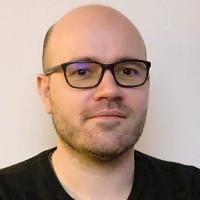 Pierrick Bourrat
Cluster:
Evolutionary Origins and Transitions of Agency
Project:
Transitions in individuality: from ecology to teleonomy
Role:
Subaward Principal Investigator
Pierrick is a philosopher of biology at Macquarie University, in Australia, with a background in evolutionary biology and ecology. Pierrick works mainly on conceptual issues related to evolutionary theory, the concept of biological individuality, and major transitions in evolution. He also has interests in the philosophy of causation and cognitive science.
Pierrick has recently published a short book at Cambridge University Press in which he explores the status of units and levels of selection in evolutionary theory. He proposes a suite of criteria to distinguish genuine from arbitrary or conventional units and levels of selection.