This project seeks to introduce a novel theoretical framework that operationalizes concepts of agency and goal-directedness in terms of mistake-mistaking. In particular, the interdisciplinary team will introduce a distinct basis for the concept of function that undergirds an empirically tractable space of possibilities for biological mistakes, which can be used to identify targets for experimental discovery or classify characteristic mistakes exhibited by organismal activities. A key output of this work will be mathematical analyses and computational modeling that can yield concrete predictions, exemplified in hemostasis, and therefore facilitate its application to a wide array of goal-directed phenomena across living systems, including psychological and social behavior.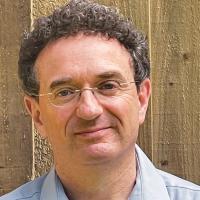 David Oderberg
Cluster:
(Re)Conceptualizing Function and Goal-Directedness
Project:
Mistakes in living systems: a new conceptual framework
Role:
Subaward Principal Investigator
David S. Oderberg is Professor of Philosophy at the University of Reading, England and current Head of Department. He is the author of six books including Real Essentialism (2007) and The Metaphysics of Good and Evil (2020), as well as editing or co-editing several others in logic, metaphysics, and ethics, including Classifying Reality (2013). He is also the author of over seventy articles in metaphysics, philosophy of biology, ethics, philosophy of religion, and other subjects. In 2013 Professor Oderberg delivered the George Hourani Lectures at SUNY Buffalo. He also edits Ratio, an international journal of analytic philosophy, and is a Senior Fellow of the Higher Education Academy, UK.