This project seeks to provide interdisciplinary evidential support for the directed evolution of global biogeochemical cycles on Earth into a self-regulating homeostatic biogeochemical planet. In particular, it provides a directly testable rationale for how the long-term complexification of the biosphere, the intertwining of metabolic networks, and the sense of purpose and directionality evident from the history of life (documented by fossils and genomes), might have arisen from evolutionary principles. A key output of this work will be replicable strategies of integrating data from diverse disciplines and methodologies to address co-evolutionary directionality of Earth and Life on the largest time scales, including novel simulation approaches.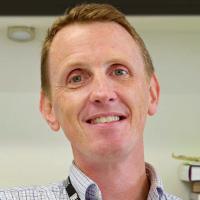 Philip Donoghue
Cluster:
Higher-Level Agency and Directionality in Ecology and Earth Science
Project:
Chance versus purpose in biosphere evolution
Role:
Subaward Principal Investigator
Phil is Professor of Palaeobiology at the University of Bristol, UK. His research focusses on the causes and consequences of major evolutionary transitions, drawing insight from anatomical and molecular data from living and fossil organisms. Major themes include the origins of animals, plants, and the establishment of evolutionary timescales.