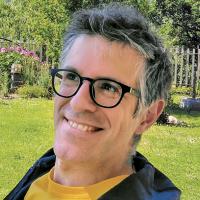 Leonardo Bich
Cluster:
Evolutionary Origins and Transitions of Agency, Higher-Level Agency and Directionality in Ecology and Earth Science, Agential Behavior and Plasticity in Evolution
Project:
An organizational account of ecological functions, Directedness in holobiont systems, Integration and individuation in the origin of agency
Leonardo Bich is a 'Ramon y Cajal' Researcher at the IAS-Research Centre for Life, Mind, and Society of the University of the Basque Country (UPV/EHU), Spain. He obtained a PhD in Anthropology and Epistemology of Complex Systems from the University of Bergamo. He worked at the CNRS & University of Bordeaux, at the Biology of Cognition Lab of the Universidad de Chile and, as a visiting fellow, at the Center for Philosophy of Science of the University of Pittsburgh. His research is focused on theoretical and epistemological issues related to biological organisation, autonomy, and control and on their implications for investigations in Origins of Life, Synthetic and Systems Biology, and Theoretical Biology.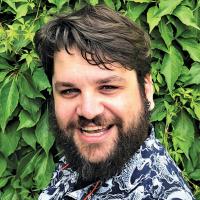 Derek Skillings
Cluster:
Agential Behavior and Plasticity in Evolution
Project:
Directedness in holobiont systems
Role:
Subaward Principal Investigator
Derek Skillings is an Assistant Professor in the Philosophy Department at the University of North Carolina at Greensboro. He specializes in the philosophy of biology, philosophy of science, marine phylogeography and evolutionary ecology. He works primarily on biological individuality and explanation and causal reasoning in biology. He is particularly interested in the problem of how to approach the complex and hierarchical nature of living systems when investigating biological phenomena and constructing explanations.