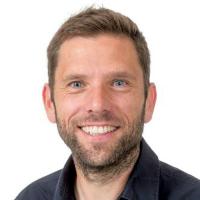 Tobias Uller
Cluster:
Agential Behavior and Plasticity in Evolution
Project:
Evolution and organismal goal-directedness
Role:
Subaward Principal Investigator
Tobias Uller received his PhD from University of Gothenburg, Sweden, in 2004. Following a postdoctoral fellowship at the University of Wollongong, Australia, he returned to Europe in 2007 to take up a Departmental Lectureship at the University of Oxford. In 2015, he moved to Lund University, Sweden, where he now is Professor of Evolutionary Biology. Uller has held several fellowships, including a Fulbright Fellowship at the University of Arizona, a Royal Society University Research Fellowship at Oxford, and a Wallenberg Academy Fellowship at Lund University. Uller's research is characterized by an integrative approach – from molecular and developmental biology to ecology – guided by mathematical modelling and conceptual analysis. His projects span a range of topics, but most are designed to reveal how the development, physiology and behaviour of organisms influence their evolution.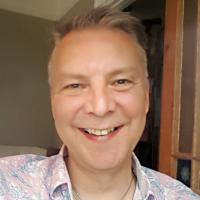 Richard Watson
Cluster:
Agential Behavior and Plasticity in Evolution
Project:
Evolution and organismal goal-directedness, Exploratory mechanisms, agency, and evolution
Role:
Subaward Principal Investigator
Dr Richard Watson studies evolution, learning, cognition and society and their unifying algorithmic principles. He studied Artificial Intelligence and Adaptive Systems at Sussex University, then PhD Computer Science at Brandeis in Boston. His current work deepens the unification of evolution and learning - specifically, with connectionist models of learning and cognition, familiar in neural network research – to address topics such as evolvability, ecological memory, evolutionary transitions in individuality (ETIs), phenotypic plasticity, the extended evolutionary synthesis, collective intelligence and 'design'. He has also developed new computational methods for combinatorial optimisation (deep optimisation), exploiting a unification of deep learning and 'deep evolution' (i.e. ETIs). He is author of "Compositional evolution" (MIT Press), was featured as "one to watch in AI" in Intelligent Systems magazine, and his paper "How Can Evolution Learn" in TREE, attracted the ISAL award 2016. He is now Associate Professor at the University of Southampton.