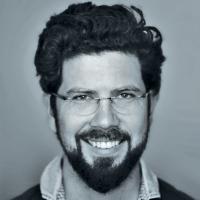 Hugh Desmond
Cluster:
Agential Behavior and Plasticity in Evolution
Project:
Agency and explanation in the evolutionary sciences
Hugh Desmond is a postdoctoral researcher at the department of philosophy at the Leibniz Universität Hannover and assistant professor at the University of Antwerp. He earned his PhD in philosophy of biology at the KU Leuven with visiting fellowships at Princeton University and New York University. After his PhD, he has held fellowships in bioethics and applied ethics at the Center for Biomedical Ethics and Law (KU Leuven) and The Hastings Center, and in philosophy of science at the Institute for the History and Philosophy of Science and Technology (CNRS/Paris I-Sorbonne). His work focuses on the logic and normative implications of evolutionary theory, with special attention for the concepts of progress, human nature, and agency. He has also published broadly on the social and methodological dimensions of science: competition, trust, professionalism, and integrity. Recent key publications include "Human Success: Evolutionary Origins and Ethical Implications" (with G. Ramsey, Oxford UP 2022), "The Selectionist Rationale for Evolutionary Progress" (Biology and Philosophy 2021) and the book chapter "The Ontology of Organismic Agency: A Kantian Approach" (with P. Huneman, 2020).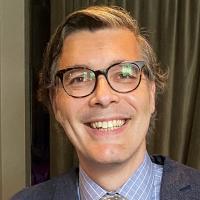 Thomas Reydon
Cluster:
Agential Behavior and Plasticity in Evolution
Project:
Agency and explanation in the evolutionary sciences
Role:
Subaward Principal Investigator
Thomas Reydon is Professor of Philosophy of Science and Technology in the Institute of Philosophy and the Centre for Ethics and Law in the Life Sciences (CELLS) at Leibniz University Hannover, Germany. He is also Associated Faculty in the Socially Engaged Philosophy of Science (SEPOS) group at Michigan State University. He is a founding member and Board Member of the German Society for Philosophy of Science (GWP), a Steering Committee member of the European Advanced Seminar of the Philosophy of the Life Sciences (EASPLS), a co-Editor in Chief of the Journal for General Philosophy of Science, a co-Editor in Chief of the book series History, Philosophy and Theory of the Life Sciences, and a former Associate Editor of the journal Acta Biotheoretica. His research focuses on evolutionary explanation; applications of evolutionary thinking in and outside the biological sciences; natural history; classification, classificatory concepts & natural kinds; and good academic practice.