Matthieu Barbier
Cluster:
(Re)Conceptualizing Function and Goal-Directedness
Project:
Open-ended evolution and organizational closure
Role:
Subaward Principal Investigator
Matthieu searches for simplicity in macroscopic phenomena in theoretical ecology, often relying on ideas from statistical physics. He graduated in theoretical linguistics and physics, pursued a PhD in the latter in Paris, and explored various interfaces with economics and ecology in Incheon, Princeton and Moulis. He co-founded the interdisciplinary nonprofit Institut Natura e Teoria en Pirenèus, and is now employed as a researcher at the Plant Health Institute in Montpellier, France. His variegated experiences have left him with two major archetypes for how he thinks about intriguing phenomena in life, cognition and society: from physics, the duality and equivalence between causal (force-based) and acausal (variational) explanations; from linguistics, the separation of concerns between historical (etymological) and functional (grammatical or semantic) subfields. He hopes to use these archetypes to better understand, and formalize mathematically, the equivalences and tensions that he has encountered between various modes of scientific explanation of biological phenomena.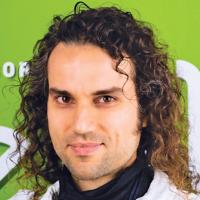 Arnaud Pocheville
Cluster:
(Re)Conceptualizing Function and Goal-Directedness
Project:
Open-ended evolution and organizational closure
Role:
Subaward Principal Investigator
Arnaud Pocheville is a theoretical biologist and philosopher of science whose research concentrates on issues in evolutionary biology, including topics such as the structure of evolutionary time and the notion of biological information. His aim is to clarify current theoretical controversies (e.g. between niche construction theory and the extended phenotype perspective), such as by showing that the competing perspectives implicitly posit different hypotheses about the time-scale separability of the diverse biological phenomena they claim to consider (mostly development, ecology and evolution). He completed his PhD on the ecological niche concept at the laboratory Ecology and Evolution, École Normale Supérieure, Paris and held postdoctoral research positions in Theory and Methods in Biosciences group at the University of Sydney and at the Center for Philosophy of Science, University of Pittsburgh. He is currently a permanent research fellow at the French National Centre for Scientific Research (CNRS).